By Joshua Brollier
| Title | Date |
| --- | --- |
| On United States Intervention in Syria: Remember a Few Things | Aug 28, 2013 |
| No More Truthless Heroes | Feb 14, 2013 |
| Gaza's Only Fisherwoman Continues to Sail | Dec 26, 2012 |
| Connection to the Land Cannot Not Be Broken | Dec 16, 2012 |
| Gazan Farmers at Work in Kuzaa | Dec 10, 2012 |
| Left Speechless | Dec 05, 2012 |
| Refusing to Acquiesce in Gaza | Nov 30, 2012 |
| Apathy and Inconvenience- Opinions about NATO Protest | May 21, 2012 |
| A Conversation with Firas Majeed of Native Without a Nation | Nov 17, 2010 |
| Life in the Yarmouk Camp- An Interview with Mazen Rabia | Oct 28, 2010 |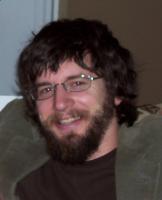 Joshua Brollier, 30, is a Co-Coordinator with Voices for Creative Nonviolence.
Josh first became involved in Voices work in 2007 by participating in The Occupation Project. He has since taken part in number of other Voices efforts, including Witness Against War- a 500 mile walk from Chicago to St. Paul to challenge and non-violently resist the US wars and occupations in Iraq and Afghanistan. He has been an organizer for Voices projects including Camp Hope and the Peaceable Assembly Campaign.
In 2010, Joshua participated in the Gaza Freedom March in Cairo and Witness Against Torture's Vigil and Fast for Justice in Washington, DC. He was also a organizer and participant in a May/June 2010 VCNV delegation to Pakistan and Afghanistan that researched the human consequences of U.S. drone program and military intervention in the region.
Joshua spent September 2010 to February 2011 living in Damascus, Syria,studying Arabic. In Nov - Dec 2012, he participated in an emergency/solidarity delegation to Gaza after Israel's Pillar of Cloud assault on the Gaza Strip.
He can be reached at .