At A Global Crossroads: Turn Against War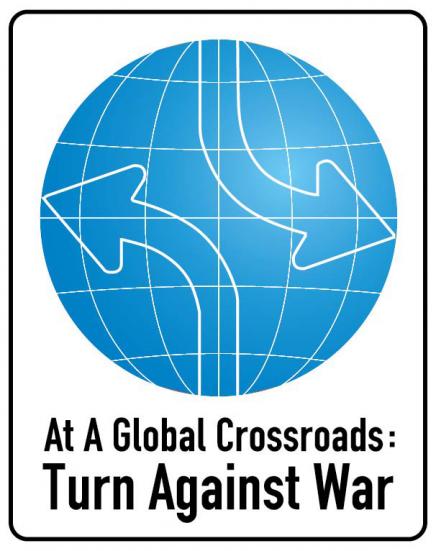 Chicago has billed itself as The Global Crossroads, "no better" place to hold the NATO summit. Recently, the military organization for the world's most powerful nations has made announcements to the press that the meeting will be held particularly to discuss policy options regarding extending the occupation of Afghanistan to 2024.
We propose a different agenda for The North Atlantic Treaty Organization (NATO): immediately end your drone strikes, dismantle the NATO-ISAF armed mission in Afghanistan, and end your diplomatic and financial support for Hamid Karzai and the warlords in the National Assembly. Finally, we hold NATO responsible for providing reparations to the Afghans commensurate to the destruction caused by the Afghanistan War since NATO assumed command of the ISAF operation in 2003. These reparations must be dispersed by an independent body and might take the form of food aid, water filtration, public housing, public infrastructure projects, etc.
In May, NATO will have "no better" opportunity to work toward fulfilling our proposed agenda. In order to advocate for these agenda points in the media, and in order to reach out to the public, so that they may better understand the issues involved, Voices will be marching and speaking through southeast Wisconsin and northeast Illinois. At A Global Crossroads: Turn Against War will last for about 2 weeks leading up to the summit in Chicago.
Our (tentative) schedule:
May 1 May Day rally in Madison and evening kickoff event for the Walk
May 2 Press conference at the state capitol building, Walk begins
May 8-9 Events in Milwaukee
May 11 Event in Racine
May 13 Mother's Day (no walking today)
May 17 Event in Evanston

May 18 Arrive in Chicago (615 W Wellington) for morning press conference, then leave to join the National Nurses United march
May 20 Veterans March and NATO Summit Protest

Look on the Voices calendar for some specifics.
Please consider joining us for any segment of the walk. For more information or to find us on the route, call the walk cellphone at 312-348-0339.
Grassroots caravan is biking along a similar route! Go to their website to learn more.