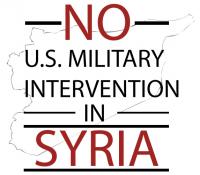 August 28, 2013
To those who think the United States should intervene in Syria,
Remember this is the same United States which;
• is still deeply involved in two failed wars of aggression in Iraq and Afghanistan that have lasted for over a decade without coming to a conclusion.
• is responsible for the deaths of hundreds of thousands, if not over a million Iraqis and Afghans through aerial bombardments, night raids, artillery shelling, ground missions and genocidal sanctions.
• used depleted uranium and white phosphorous munitions in Iraq leading to a sharp increase in cancerous birth defects in areas like Fallujah.
• knowingly aided Saddam Hussein with intelligence while being completely aware that he was using chemical weapons against Iran.